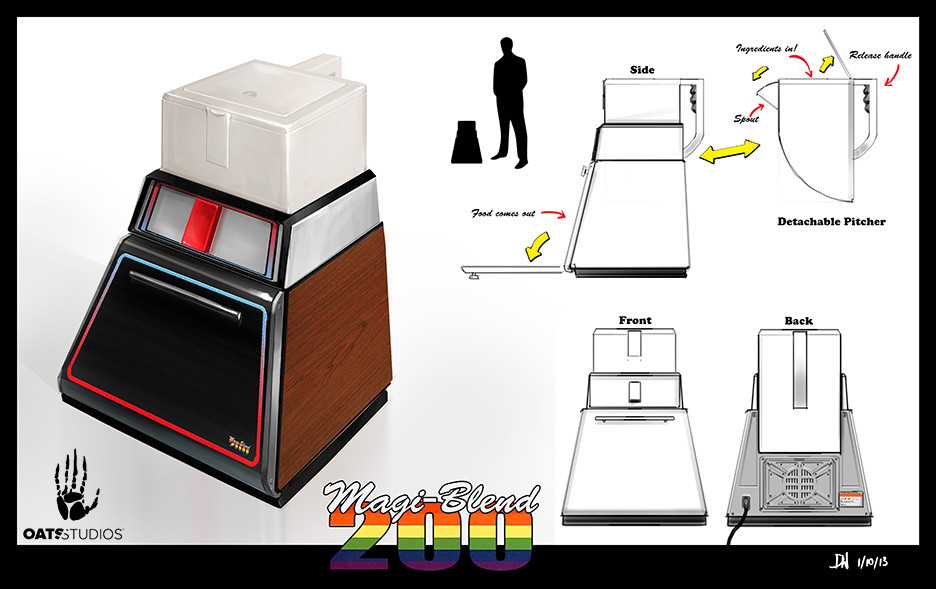 Magi-Blend. At the time this was the most realistic rendering I had ever done. Look at that fine wood-grain!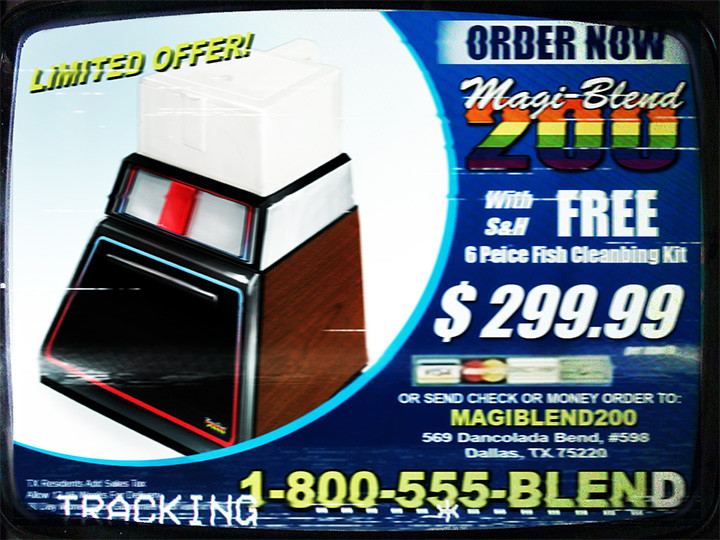 The fake ad I sent along with it. I think I spent as much time on this as the actual product.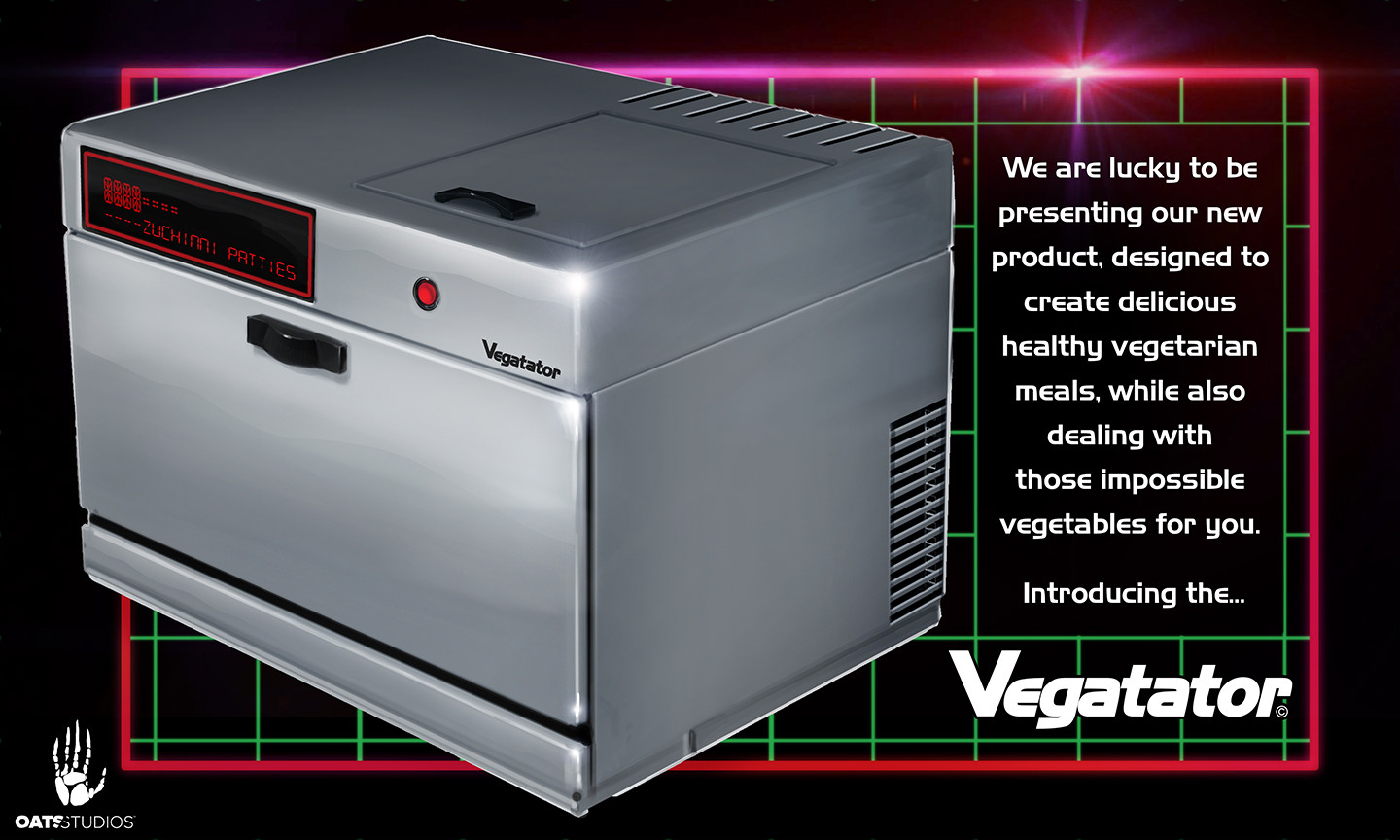 I over thought the crap out of this one, but fixed it in the end.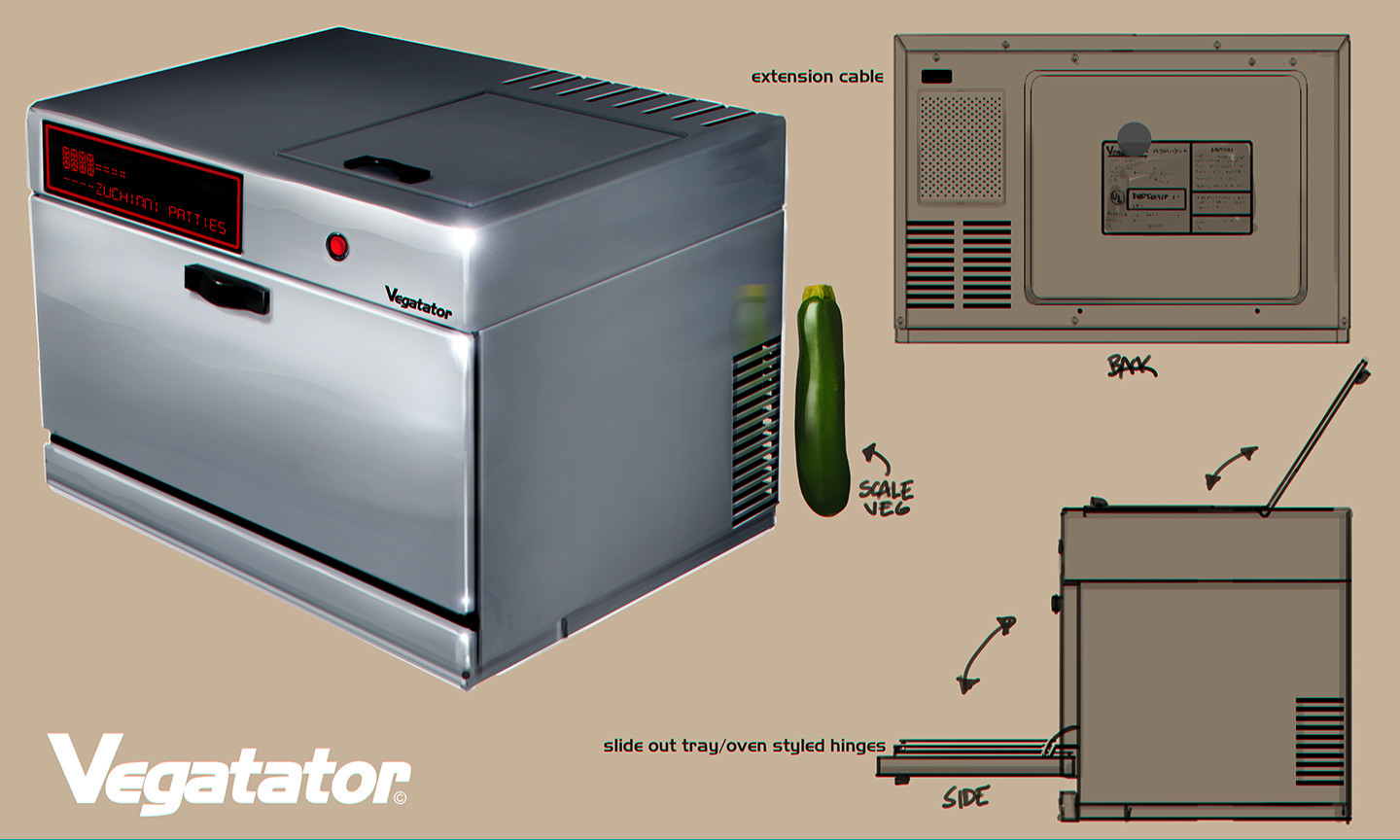 Mmmmnnn, zucchini patties.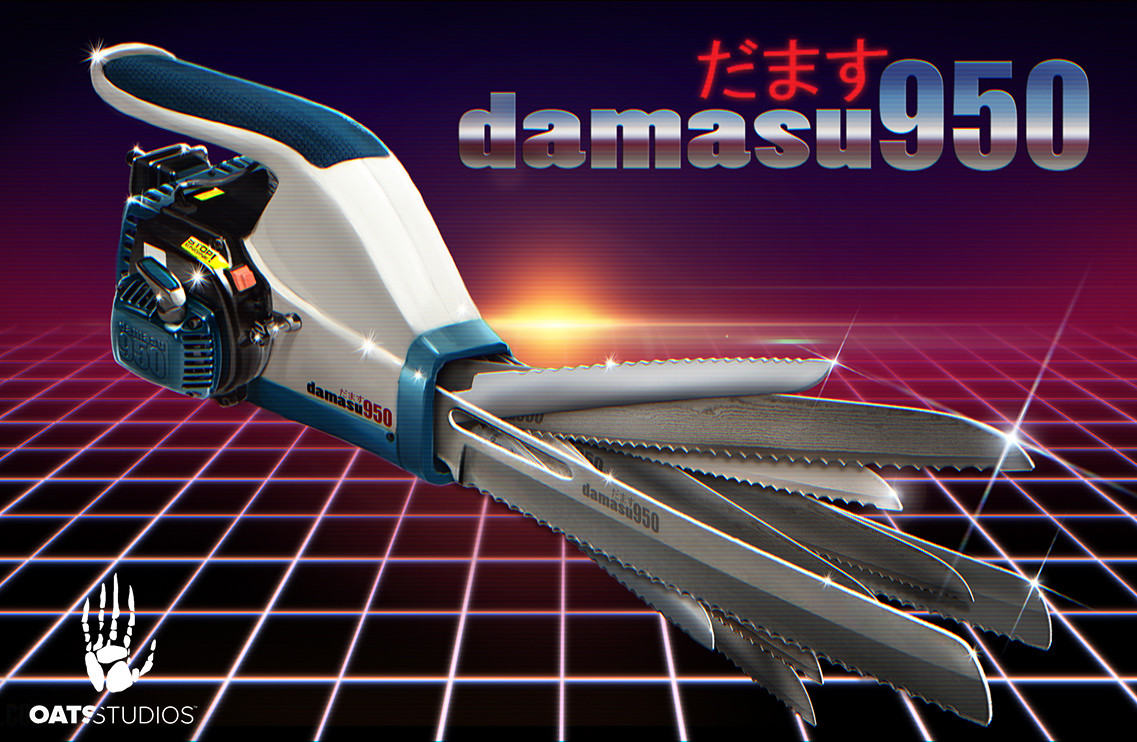 There were so many versions of this guy. So many different blade options.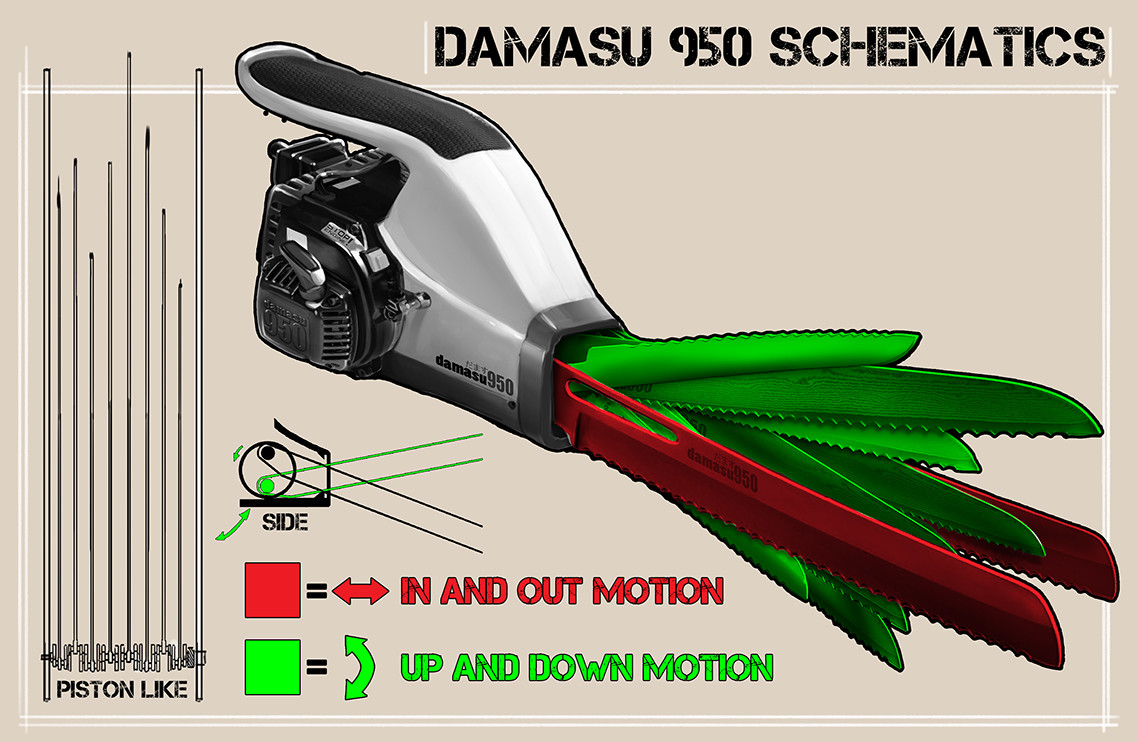 ADI planned and built this better than I had thought it out.
Some products I made for Neill Blomkamp's Oats Studios many years ago. Still one of my favorite things I've ever worked on.